The term 'metaverse' has now become established for the next level of the Internet. As for this one: Horizon Worlds from Meta/Facebook. By this is meant a three-dimensional version of the Internet – instead of experiencing it through browser or apps, we should be able to immerse ourselves in the Internet in the future. Even more than today, the payment process will be an important part of the user experience here. Sascha Münger, Senior Product Manager and Metaverse expert at Worldline, is therefore investigating what financial service providers should pay attention to if they want to prepare for the step to the Metaverse.
by Sascha Münger, Wordline (website)
f$5 trillion (source) — the Metaverse could reach this value by 2030, according to management consulting firm McKinsey. The analysis also reveals which use cases are the biggest economic drivers:
Ecommerce ($2.6 trillion)
Virtual Learning ($270 Billion)
Advertising ($206 billion)
Gaming ($125 billion)
This makes it clear that the theme of payment will be central to the virtual world of the future. This is also underlined by projects that – depending on your perspective – are considered to be the first predecessors of the Metaverse or already an implementation of the Metaverse: the blockchain-based 3D platform Decentraland for example, allows users to convert funds into the platform's native cryptocurrency MANA and use it to pay for virtual properties, goods and services. Brands such as Samsung, Atari or the auction house Sotheby's have already created their first worlds of experience in Decentraland.
Long payment processes have no place in the Metaverse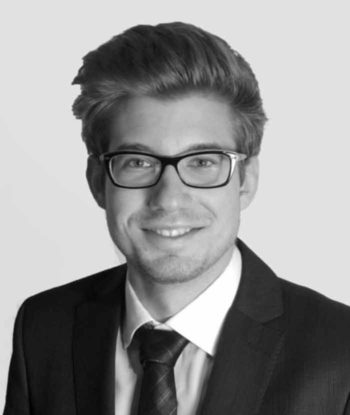 But the question arises whether and how many users actually want to convert their money into cryptocurrency in order to pay in the Metaverse. After all, customers today already expect a large number of payment options from every large and small online shop – credit card, SEPA direct debit, purchase on account/BNPL (Buy Now, Pay Later), PayPal, Klarna, cash on delivery. Many purchases are canceled shortly before completion because the desired payment method is simply not offered.
Accordingly, companies should expect that customers will have very similar requirements in the metaverse in the future and will lose revenue if they cannot meet them. And there is one more aspect that should not be ignored:
As part of an immersive experience, users will immediately want to use the goods they buy in the Metaverse, whether it's clothes and accessories for their avatar, furniture for their virtual home, or access to all kinds of digital experiences."
However, a long, cumbersome checkout process that requires entering private (payment) information, redirects to pages from different payment providers and approvals in endless menus of options unnecessarily slow down the immediate experience and test the patience of the user. Accordingly, capabilities such as "one-click payment", where the required payment information is extracted from the user account, should serve as a model. Vendors like Amazon have been offering these in their online stores for years. And in the gaming sector, microtransactions have established themselves as the standard: small amounts of money transferred quickly and easily in a virtual environment to unlock new content. Since purchases in the metaverse are usually made spontaneously, the microtransaction should symbolize payment in the virtual world.
New technologies implemented faster(er).
For financial services companies such as banks and fintechs, these events mean that the key to success lies in a high degree of flexibility and agility. They must ensure that their infrastructure is prepared for a wide range of payment options and financial models. This also includes the fact that they also offer and accept cryptocurrencies. As mentioned earlier, many Metaverse users will likely continue to prefer classic payment methods. But cryptocurrencies have a growing following, and this could boost development of the Metaverse.
To cope with this development, financial institutions must be able to quickly implement new technologies. This is the only way they can meet the needs of users in a timely manner and thus gain advantages over their competitors."
At the same time, they must work with regulators to ensure that privacy and security remain at the forefront of the development and adoption of new payment technologies.
There are still many question marks about the design
In addition, financial service providers should work on interoperability and open standards. Because the success of the Internet, the World Wide Web, is also due to the fact that no one has a monopoly on access. That is why it will now also be important that users do not have to constantly switch back and forth between one metaverse and another, possibly even with different devices such as VR or AR glasses. Financial service providers, as important infrastructure partners, would do well to push for interoperability in their role – also to avoid having to set up their own infrastructure for a large number of metaverses.
What exactly the Metaverse will look like in a few years – and whether it will actually reach the value of $ 5 trillion – is not yet foreseeable.
But the efforts of some companies, not just the big tech companies, and the first Metaverse projects are already showing the potential of a three-dimensional Internet experience world."
Financial service providers will play a decisive role in this, because of course goods will also be exchanged for money in the virtual world. Those who make the right preparations now can not only develop this new field, but also actively help shape it.Sascha Munger, Wordline
You can find this article on the web at the website:
https://itfm.link/147189