The best NFT marketplaces
In searching for suitable NFT platforms, we have tried to introduce you to a wide range of service providers.
We have looked at the different blockchains and are sure that there is a suitable NFT Marketplace for everyone. There are also some NFTs that have developed their own NFT marketplace.
Represented here are the play-to-earn game Axie Infinity and the NBA Fantasy League game – Top-Shot. Larva Labs (CryptoPunks) also made our top 10. But more about these projects later.
However, if you do not want to buy NFTs but want to be involved in the success of an NFT marketplace, then we recommend investing in the tokens of the NFT marketplaces.
But first an overview of the different providers. It starts with the largest NFT marketplace – OpenSea.
#1 OpenSea – The most popular NFT marketplace
Suitable for: all NFT interested
Supported Blockchains: Ethereum, Polygon, Klaytn, Solana, Arbitrum, Optimism, Avax
Supported payment methods: ETH/WETH, SOL, USDC, DAI, APE, credit card
OpenSea is probably the most well-known NFT marketplace among NFT collectors. The platform offers the largest range in our NFT marketplace comparison. The most well-known NFTs can be traded on OpenSea, including projects such as Bored Ape Yacht Club, CryptoPunks or Azuki. NFT collectors will find NFTs of every type and price range in the almost endless supply.
In addition, OpenSea is constantly expanding the supported blockchains. The most prominent chain is still Ethereum, but alternative blockchains can also be used. The most popular blockchains besides Ethereum are: Solana, Polygon, Klaytn, Arbitrum, Avalanche.
Recently, OpenSea has also offered trading Optimism NFTs.
Founded in 2017, the marketplace is worth $13.3 billion according to the latest estimates and will have 121 million monthly users by 2022.
#2 Magic Eden – Our Solana Marketplace tip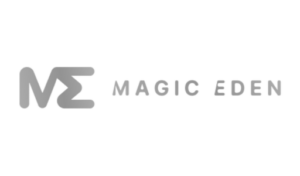 Suitable for: Solana NFT Outlook
Supported Blockchains: Solana, Ethereum
Supported payment methods: SOL, ETH, credit card
Magic Eden has established itself in recent years as the leading NFT marketplace for the Solana blockchain. The favorable transaction costs of 2% are particularly convincing.
Combined with Solana's low network costs, Magic Eden clearly sets itself apart from the competition and is particularly suitable for beginners interested in acquiring Solana NFT.
Originally, Magic Eden was released as a pure Solana platform, but in the further development of the marketplace, the Ethereum blockchain has been added to the portfolio. The most famous Solana NFT are the OkayBears, which were created as a counterpart to the Bored Apes.
#3 Binance – The marketplace of the most famous crypto exchange

Suitable for: Binance Users and Binance NFT Prospects
Supported Blockchains: Binance SmartChain, Ethereum
Supported payment methods: BNB, BUSD, ETH
Binance should be known to most as one of the largest crypto exchanges. In 2021, Binance expanded the range with its own NFT Marketplace. Binance offers investors virtual assets in the form of NFTs, including virtual art, video game items and collectibles.
While Binance's NFT marketplace currently only has NFT tokens on its own blockchain BSC and Ethereum, investors will find many well-known projects here.
With a 1% trading fee and low network fees on the Binance Smart Chain, the NFT platform is suitable for anyone looking for a low-cost entry into Binance NFTs.
In addition to NFTs, the crypto exchange Binance is also suitable for buying cryptocurrencies and offers its customers the Binance Card, a crypto credit card that allows you to use your cryptocurrencies for shopping.
#4 Crypto.com – The US giant's NFT marketplace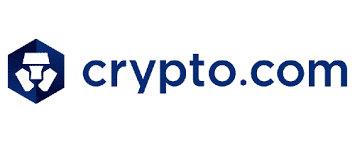 Suitable for: beginner
Supported Blockchains: Cronos, Ethereum, Polygon, Solana
Supported payment methods: CRO, USDC, TUSD, BTC, ETH, credit card
Crypto.com is another crypto exchange that now offers NFTs in addition to cryptocurrencies. This marketplace is particularly suitable for beginners due to its user interface optimized down to the smallest detail.
Crypto.com allows users to buy and sell NFTs in just a few steps and clearly stands out from the competition for its simplicity.
With exclusive NFT Drops, the platform makes even experienced users feel comfortable in the market. If you choose Crypto.com, you can also buy cryptocurrencies on this platform to directly enter the NFT world.
Similar to Binance, Crypto.com also offers its own crypto credit card that allows you to immediately use the profits from trading NFTs.
#5 LooksRare – The marketplace for experienced people
Suitable for: experienced NFT prospects
Supported Blockchains: Ethereum
Supported payment methods: ETH
With its December 2021 release, LooksRare is one of the younger NFT marketplaces, but was able to immediately assert itself with a rewards system. With LOOKS, the platform has its own token, which rewards trading with NFTs, as you receive the LOOKS token for selling NFTs.
Many users have dared to switch to LooksRare as experienced NFT traders receive monetary benefits. The ability to receive tokens as a reward makes LooksRare a hybrid between NFT and DeFi.
The LOOKS token can also be used for staking on the marketplace. Here users can create the token and receive WETH as a reward. Currently you get up to 50% effective annual interest when you invest in the WETH Pool.
In addition, LooksRare with 2% transaction costs is slightly cheaper than its main competitor OpenSea with 2.5%. Especially with expensive NFTs, such as Bored Ape Yacht Club, the saving of 1 to 2 Ethereum can be the main reason to use LooksRare.
#6 SuperRare – The marketplace for art lovers
Suitable for: Art lovers and famous artists
Supported Blockchains: Ethereum
Supported payment methods: ETH, RARE
Art-loving investors are sure to find what they're looking for at SuperRare. The NFT Marketplace is characterized in particular by top artists and unique NFT artworks. In order for an artist to be able to publish his own work on the marketplace, he must register.
The platform then checks the submission and assesses whether the application fits into the portfolio.
SuperRare is notorious for often rejecting applications due to a desire to remain an exclusive NFT Marketplace, where only unique artists are given a platform.
To get accepted, you need an exceptional art portfolio and an impressive social media presence.
If you are hired, you can be sure that your art will reach a large number of interested people and that SuperRare will actively promote your works.
#7 Larva Labs – The marketplace of the inventors of CryptoPunks

Suitable for: Those interested in Larva Labs projects
Supported Blockchains: Ethereum
Supported payment methods: ETH
The CryptoPunks Marketplace was created by Larva Labs. Larva Labs are also the inventors of the CryptoPunk NFTs. Meebits can also be traded on the Larva Labs marketplace. Meebits are 3D avatars that can be used for video games, VR, or the Metaverse.
The marketplace supports the usual functions such as: buy, bid or sell. One downside to the Larva Labs marketplace is its limited selection, but the projects traded there are some of the most popular in the NFT world.
In addition, it is not possible to pay with real money on the platform, which can also be a disadvantage for some users. But if you have a lot of interest in Larva Labs' projects, then you'll be glad the marketplace has no trading fees!
#8 NBA Top Shot Marketplace – The Basketball Marketplace

Suitable for: basketball fans
Supported Blockchains: FLOW
Supported payment methods: CURRENT, BCH, BTC, DAI, ETH, USDC
The NBA Top Shot Marketplace is a must for all basketball fans as you can find licensed NBA collectibles on the platform. Founded in 2020 by Dapper Labs, the marketplace combines an interest in Web3.0 with a passion for basketball.
The NFTs traded on this marketplace feature highlights from official NBA games. These are stored in video clip form on the flow blockchain. The so-called "Moments" can be special moves or special achievements of a player.
The special thing about NBA Top Shots are the challenges. Here collectors can turn in their NFTs, the so-called burning of NFTs, to receive tickets for NBA games or an annual pass for the NBA season in return.
There are also challenges where less valuable moments can be exchanged for special collectibles. For example, you need to exchange 10 avoidable "bad" NFTs for a rare "moment".
Of course, you can also sell your NFTs on the Top Shots Marketplace, for a 5% fee. All in all, Web3.0 enthusiasts who also have an affinity with the NBA cannot ignore this marketplace.
#9 Axie Infinity – The most successful play-2 earn

Suitable for: Play to earn Earn and Axie Infinity fans
Supported Blockchains: Ethereum
Supported payment methods: ETH
The Axie Infinity Marketplace is the official point of contact for NFTs related to the crypto game Axie Infinity. At Axie Infinity, you collect and train creatures that exist on the blockchain in the form of NFTs.
Along with the creatures, you can also purchase land pieces that can be used in the game and eventually become part of the Axie Infinity metaverse.
The NFT game also uses two internal tokens created on the Ethereum blockchain. These two tokens are Axie Infinity Shards (AXS) as the control token and Smooth Love Potion (SLP) as the in-game currency.
If you want to invest in Metaverse projects without wanting to participate in the game yourself, you can buy the Axie Infinity Token to benefit from the growth of the project.
#10 Foundation – The exclusive social marketplace

Suitable for: Art lovers and talented artists
Supported Blockchains: Ethereum
Supported payment methods: Credit card, PayPal, ETH
Founded in February 2021, Foundation is an NFT marketplace that thrives on exclusivity. To trade on the platform, you originally needed an invite from another user. This restriction was recently lifted and now any art lover can use the marketplace.
An important point of the marketplace is community interaction. Foundation allows you to form groups with other users and exchange information about what is happening in the NFT world.
The goal is to build a bridge between crypto and culture, and Foundation succeeds with chat groups and community events. So if you are only interested in trading NFTs efficiently, this NFT marketplace is not the right platform for you as with 5% transaction fees, the provider is one of the expensive service providers.
But if you are interested in art and crypto and looking for like-minded people, then Foundation is the right place for you.